Tests show T-FIT® technical insulation demonstrates superior longevity and improved performance at high temperature
Recently released results from a testing programme designed to determine the service life of T-FIT Clean and T-FIT Hygiene PVDF foam insulation have revealed some surprising findings.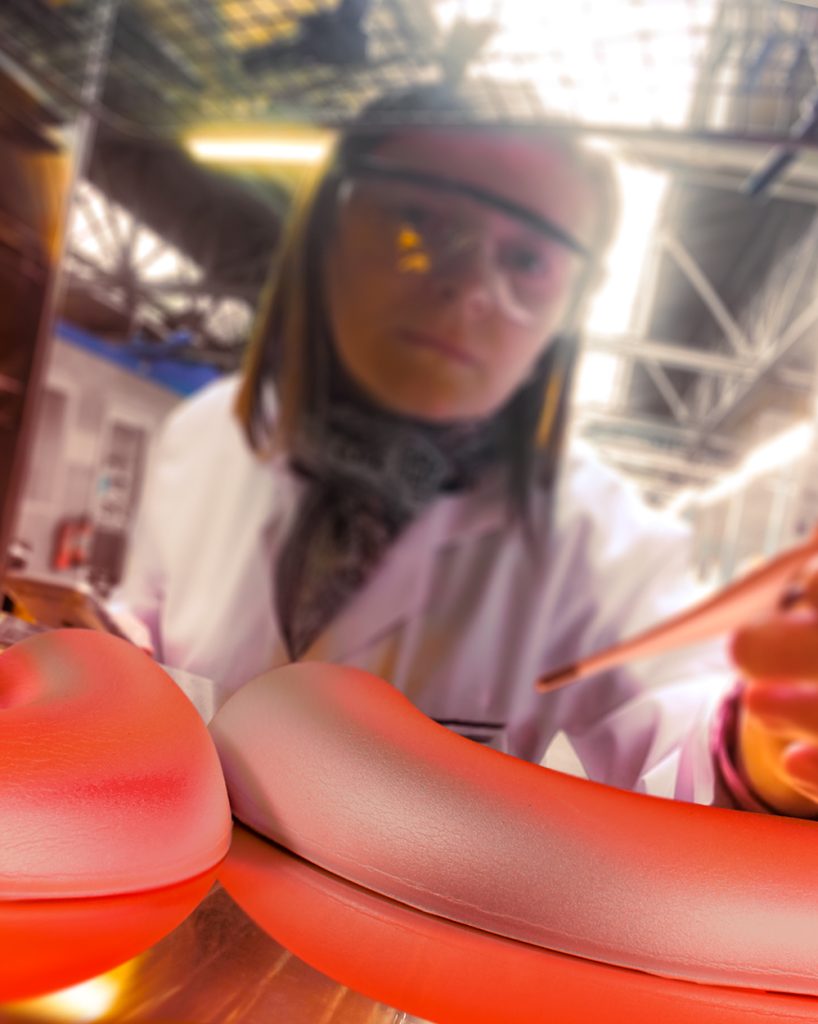 For more information please contact:
Marketing Communications Manager
With sustainability now a near-universal priority, being able to give potential users an indicator of use phase performance and longevity of a product is an important factor and one which also helps determine Total Cost of Ownership (TCO).
T-FIT, a business unit of Zotefoams plc, therefore devised a test programme based on heat-ageing to compare its T-FIT Clean and T-FIT Hygiene modular insulation products with an alternative EPDM-based foamed rubber material, adopting thermal conductivity as the best indicator of the materials' respective longevity in use. Thermal conductivity measures how easily heat travels through materials by conduction and is recognised as a critical feature of effective insulation: the lower a material's thermal conductivity, the better the performance.
Samples of Zotefoams' ZOTEK® F PVDF foam – from which T-FIT Clean and T-FIT Hygiene are produced – and a sheet of EPDM-based foamed rubber insulation were placed in an oven set at 145°C for a period of 30 days. The thermal conductivity of the materials was measured before and after testing.
The results (see below) clearly demonstrated T-FIT's superior performance. After just 30 days, the thermal conductivity performance of the EPDM sample had deteriorated by 8%; conversely the ZOTEK F samples showed an improvement in thermal conductivity.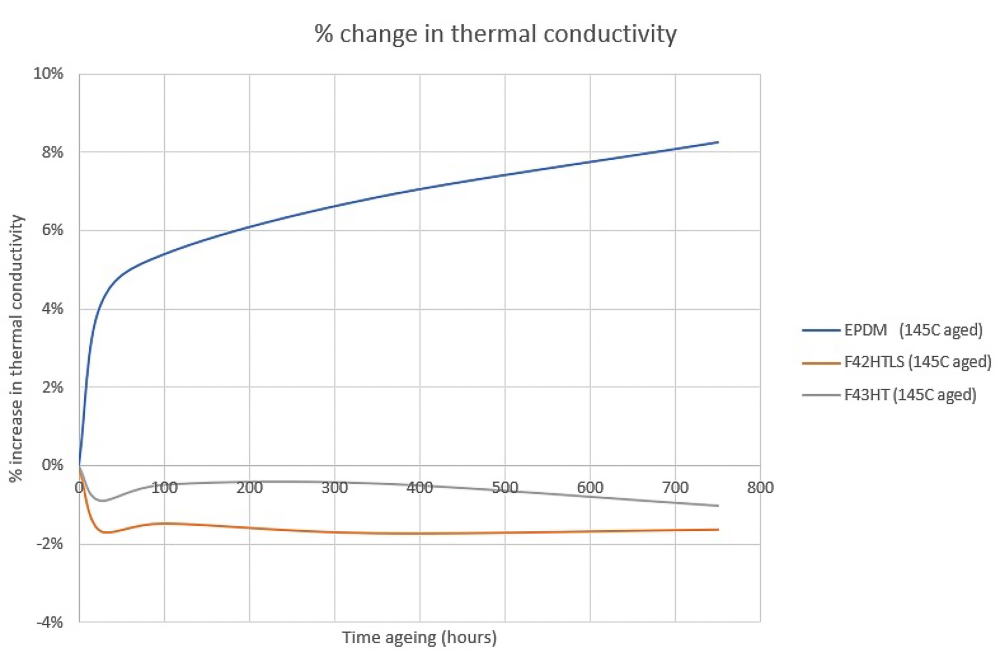 Mike Rust, T-FIT Global Development Manager, says: "Longevity is a key component of sustainability, a major focus for prospective customers. As a raw material, we know that ZOTEK F has outstanding longevity, with high resistance to UV and to aggressive chemicals but, understandably, there is interest in what impact, if any, simulated operating conditions have on the material and also how T-FIT performs compared to alternatives. The best way to demonstrate this is through a head-to-head test.
"Extending the testing to 30 days far exceeds the 72 hours required by EN 14707, the European standard that determines the maximum service temperature of thermal insulation products. It's worth noting, too, that the thermal conductivity of the EPDM-based material begins to deteriorate almost immediately, increasing by over 5% within the relatively small 72-hour window."
T-FIT is continuing the testing programme to monitor the materials' performance under even longer exposure to high temperatures, with results available in due course.
T-FIT technical insulation is designed specifically for demanding applications in pharmaceutical, biotech, semiconductor, food, beverage and general processing industries. T-FIT Clean, the flagship product, was developed for cleanroom applications and remains the only insulation solution that complies with all internationally recognised cleanroom standards. T-FIT Hygiene is ideal for aseptic areas in food and beverage, dairy, and personal care. The combination of Zotefoams' unique three stage manufacturing process and the natural properties of the high-grade PVDF polymers creates a pure, high-performance modular technical pipework insulation solution that delivers excellent thermal resistance, is heat-retardant and UV- and fire-resistant.
Manufactured from Zotefoams' ZOTEK F closed cell PVDF foam, T-FIT Clean and T-FIT Hygiene are highly resistant to bacteria and mould growth, meets and exceeds the industry-standard ASTM G21-15, are particulate-, dust-, fibre-free- and emit near-zero levels of VOCs. They also withstand the rigours of routine deep cleaning processes with industrial strength chemical agents, disinfectants, and sanitisers.
T-FIT is designed for fast, tool-free installation reducing labour costs, downtime and – most importantly – the Total Cost of Ownership.