T-FIT® INSULATION TAKES MACKIE'S CLOSER TO 'BRITAIN'S GREENEST BUSINESS' GOAL
Premium ice cream brand Mackie's of Scotland has taken another step towards its goal of becoming Britain's greenest business by installing T-FIT® high-performance insulation on the family farm in Westertown, Aberdeenshire, where it produces over 13 million litres of ice cream annually.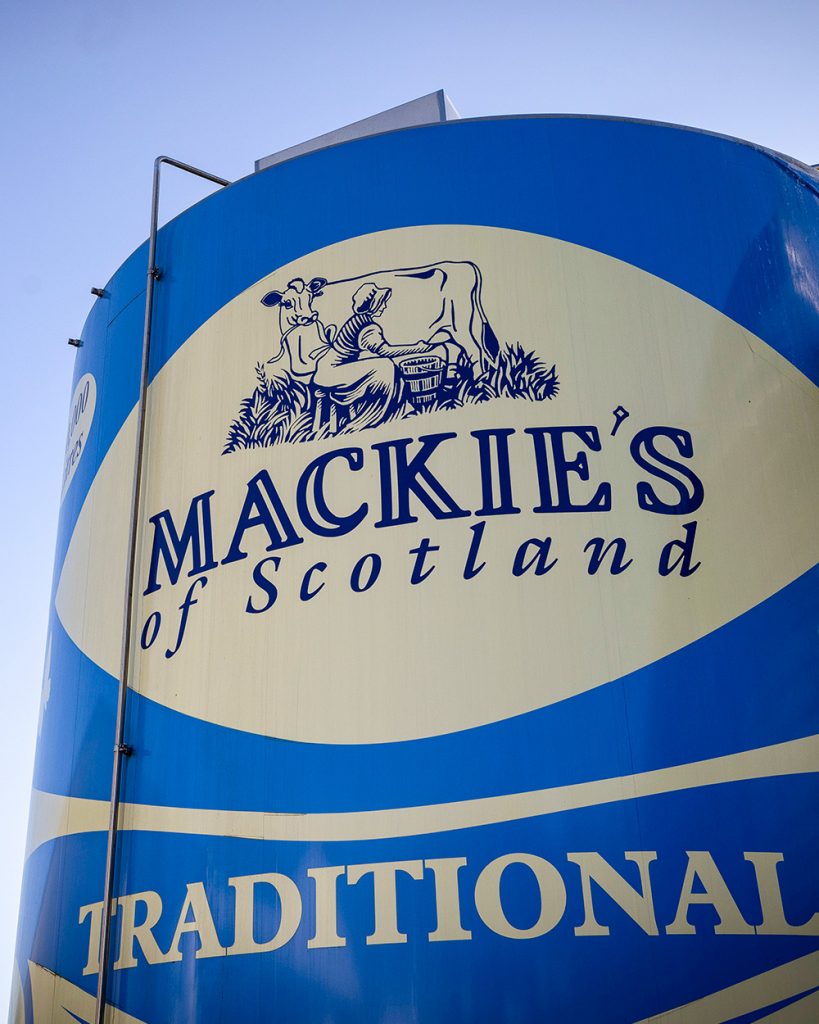 For more information please contact:
T-FIT Process insulation, manufactured from closed cell, crosslinked nylon foam, has been fitted to interior and exterior pipework in the raw milk silos and glycol shed. As well as saving energy, a decisive factor in selecting T-FIT was its longer service life, which significantly exceeds that of the nitrile rubber insulation it replaced and is in keeping with Mackie's philosophy of investing in sustainable solutions wherever possible.
Control means consistency
"Controlling temperatures during manufacturing is crucial for product consistency," says Kevin Jepson, Mackie's long-time Service Manager. "The process is tailored for each recipe to produce the best flavour, and temperature fluctuations can alter the final flavour. Effective insulation is especially important to help us reduce the amount of energy required to maintain the temperature of our pipes and to protect our product. The previous insulation made from nitrile rubber hardened and broke up after about a year, meaning we would use more energy to maintain the temperature of the pipes — tears or missing chunks would appear which also posed a risk to the integrity of our product. If left, this deterioration could bring about issues with condensation, which could create a slip and trip hazard for staff."
Before T-FIT installation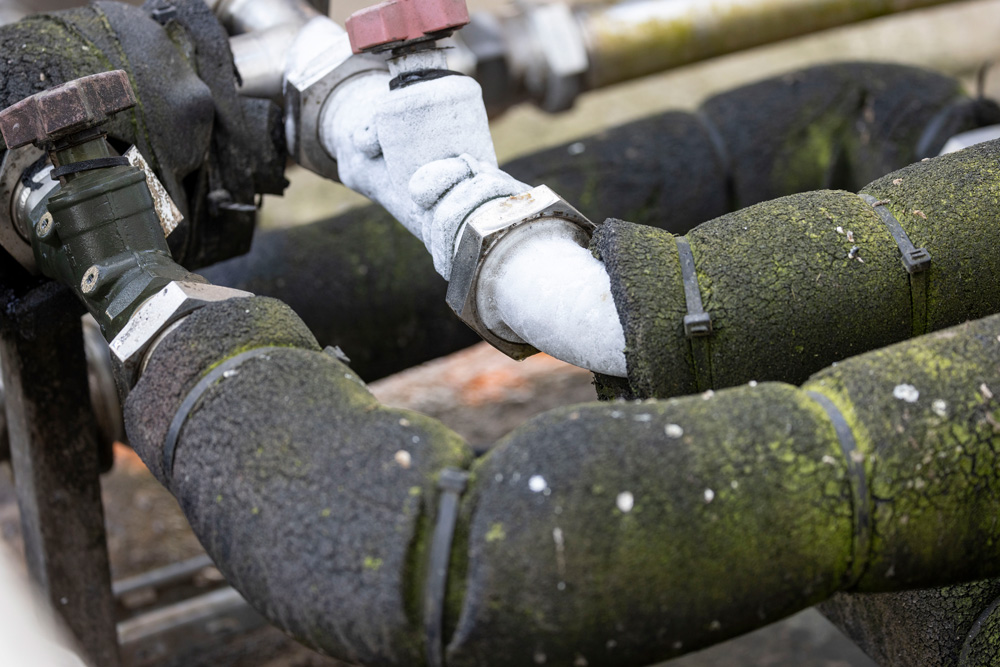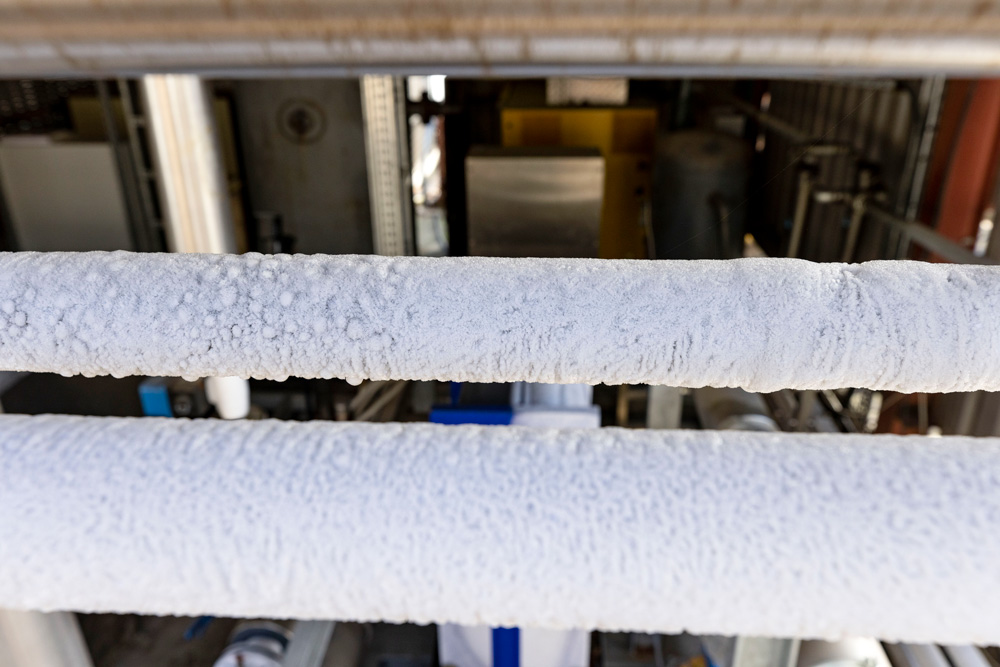 After T-FIT install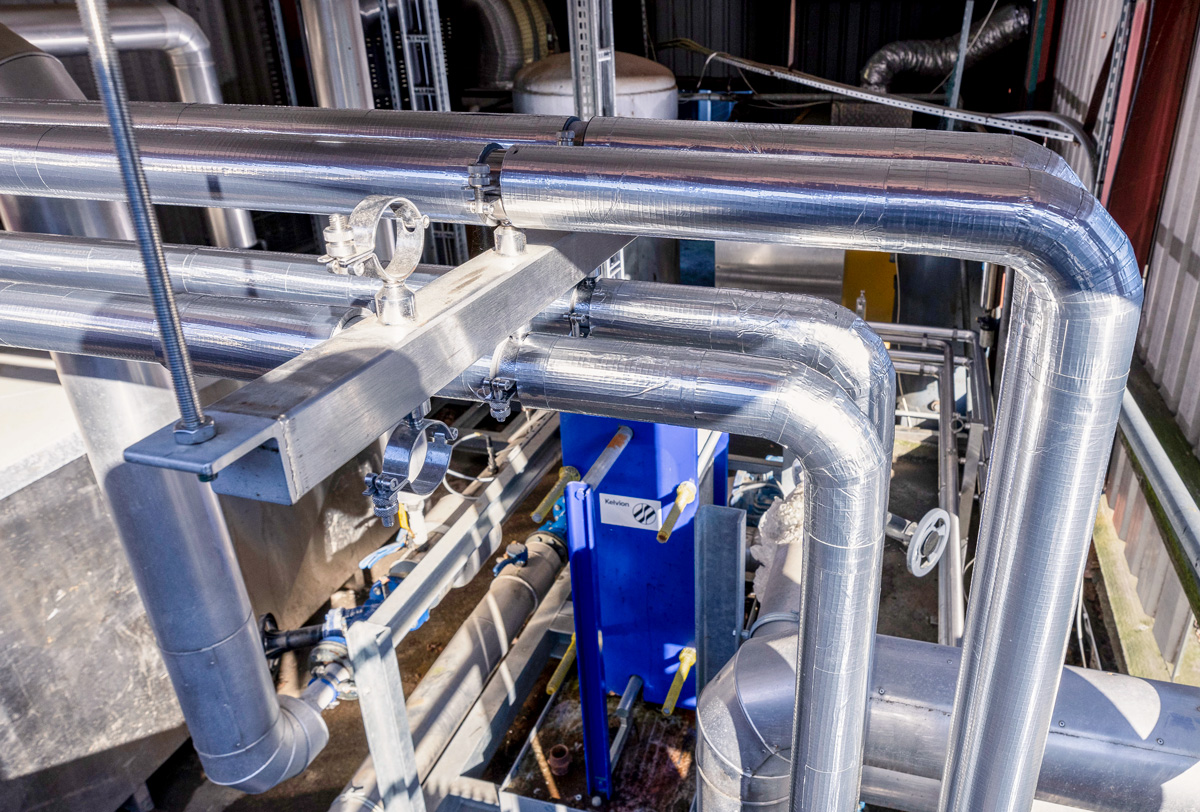 "Installing T-FIT has a number of benefits. We eliminate the labour, time, and materials costs of replacing the nitrile rubber insulation each year. This also has a positive benefit for our green agenda, helping us reduce landfill as we will no longer be stripping out and disposing of non-recyclable materials every year."
"Another big positive for us is that T-FIT Process is now manufactured in Poland; its carbon footprint is therefore lower than competitor materials that have to be shipped greater distances. The material is easier to fit and maintain and that it looks much better should also be taken into account!"
A high priority
Energy efficiency is a high priority for Mackie's, a fifth-generation family business, and an area in which the company has an enviable track record. It is almost 30 years since the company installed its first wind turbine. Today the company has four turbines, 7,000 solar panels and produces twice as much energy as it uses. Other measures taken by Mackie's to improve its energy efficiency include installation of biomass boilers and a £4.5 million low-carbon refrigeration system which, once complete, is anticipated will reduce the dairy's energy consumption by up to 70%.
Says Kevin, "Compared to other insulation technology, T-FIT lasts longer, needs less inspection and maintenance, and reduces energy consumption. It's installation here is an excellent example of the steady incremental improvements that we believe will eventually make us Britain's greenest business."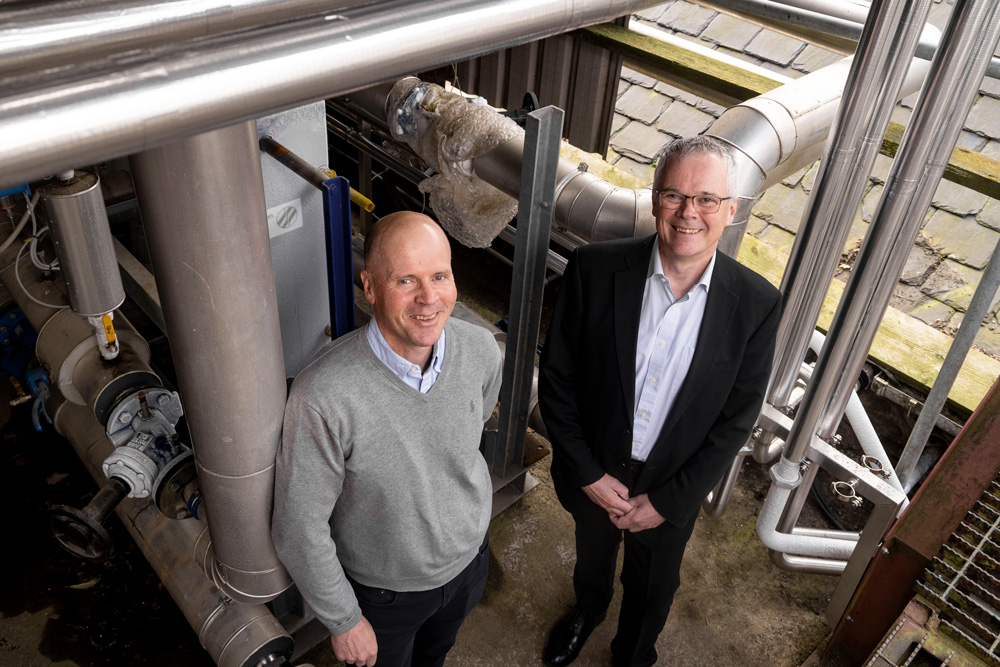 Mike Rust, Global Development Manager for T-FIT Insulation, says Mackie's decision highlights the importance of manufacturers taking a more holistic approach to insulation. "How much effective insulation costs is about more than just the ticket price," he says. "A proper in-depth calculation must consider factors such as how long the insulation lasts — years, not months, in the case of T-FIT — whether it needs constant monitoring for degradation, the costs incurred by frequent replacement programmes and the ongoing impact that it will have on the environment. On all these counts T-FIT scores highly relative to traditional insulation."