SHENZHEN KANGTAI CHOOSES T-FIT® CLEAN FOR CLEANROOM UPGRADE
Benefits include lower energy costs, more effective condensation control and reduced maintenance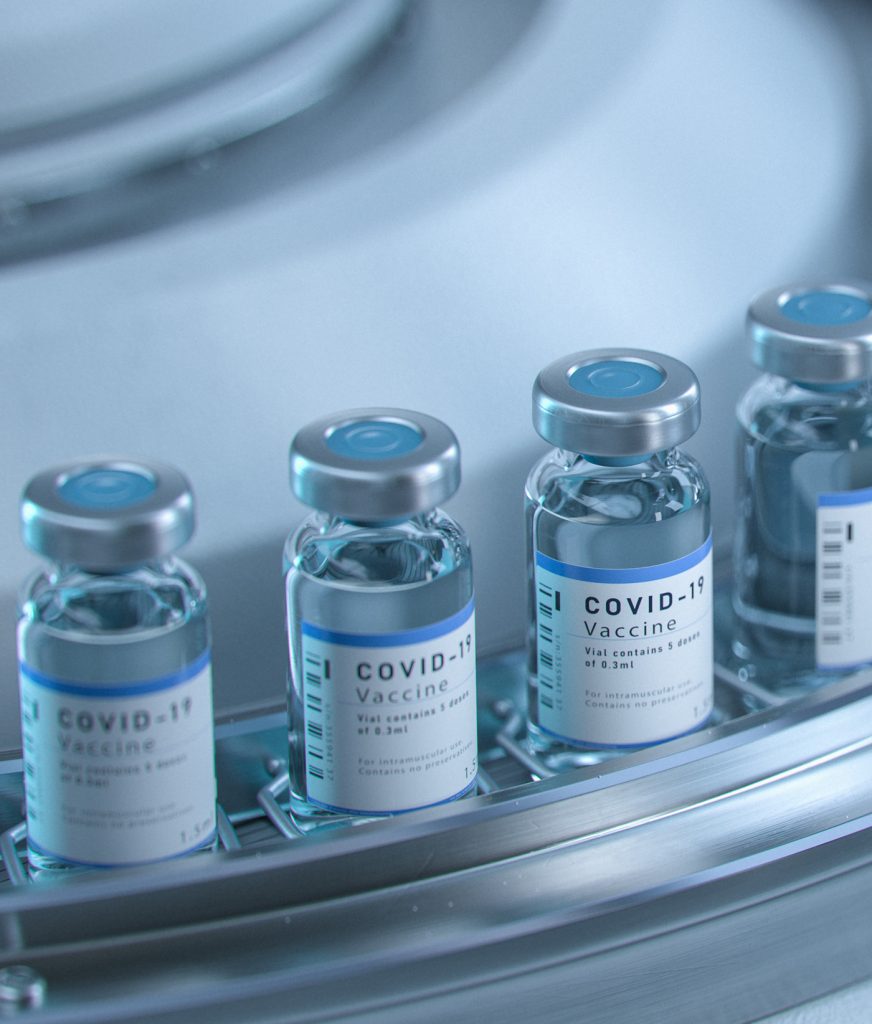 For more information please contact:
Leading Chinese biological products developer and manufacturer Shenzhen Kangtai Biological Products Co Ltd has selected the T-FIT® Clean insulation solution from Zotefoams as part of a project to expand and upgrade the cleanroom manufacturing facilities at its Shenzhen headquarters.
Lower energy costs, more effective condensation control, reduced maintenance and optimal safety for staff are among the benefits reported by the company since installing T-FIT Clean — the only closed cell clean technology insulation products designed and manufactured specifically for use in cleanrooms. T-FIT Clean is also the only foam insulation that complies with FM4910 Global Cleanroom Materials Protocol, which measures materials' fire propagation behaviour and potential for smoke contamination.
Leading player in vaccines
Shenzhen Kangtai is a leading player in the research, development, production and sale of biological products, and is one of the largest Chinese manufacturers of recombinant hepatitis B vaccines. The company plays an important role in China's national plan for immunisation, having produced and sold over one billion doses of hepatitis B vaccine alone.
Shenzhen Kangtai is also involved in numerous key national, provincial and municipal research projects and technology developments. The company's R&D programme includes COVID-19 vaccines, including exploring a number of technical routes, such as the COVID-19 inactivated vaccine (Vero cell) and the adenovirus vector COVID-19 vaccine. The first phase of the COVID-19 inactivated vaccine production workshop in Shenzen's Nanshan District has been completed and is expected to have an annual capacity of 100 million doses.
Improving environmental performance
Shenzhen Kangtai takes its social responsibilities very seriously — the company's website lists numerous activities, including regular donations of vaccines and other financial support. The T-FIT Clean installation is in keeping with this commitment, being part of an ongoing companywide programme of investment in production processes that has further improved Shenzhen Kangtai's environmental performance, demonstrating the company's proactive approach to important global issues such as reducing energy consumption.
A review of the cleanroom environment was part of the programme, and this identified several areas where insulation could be improved. These included replacing the existing rubber insulation, giving more complete coverage in parts of the pipework where space was tight and reducing time and effort to maintain the most stringent levels of cleanliness.
Further challenges were posed by the combination of high- and low-temperature pipe runs. Steam lines operating at 130-160oC consumed excessive energy and raised safety issues for cleanroom staff, while low-temperature chilled water lines (2-5oC) caused condensation and energy loss.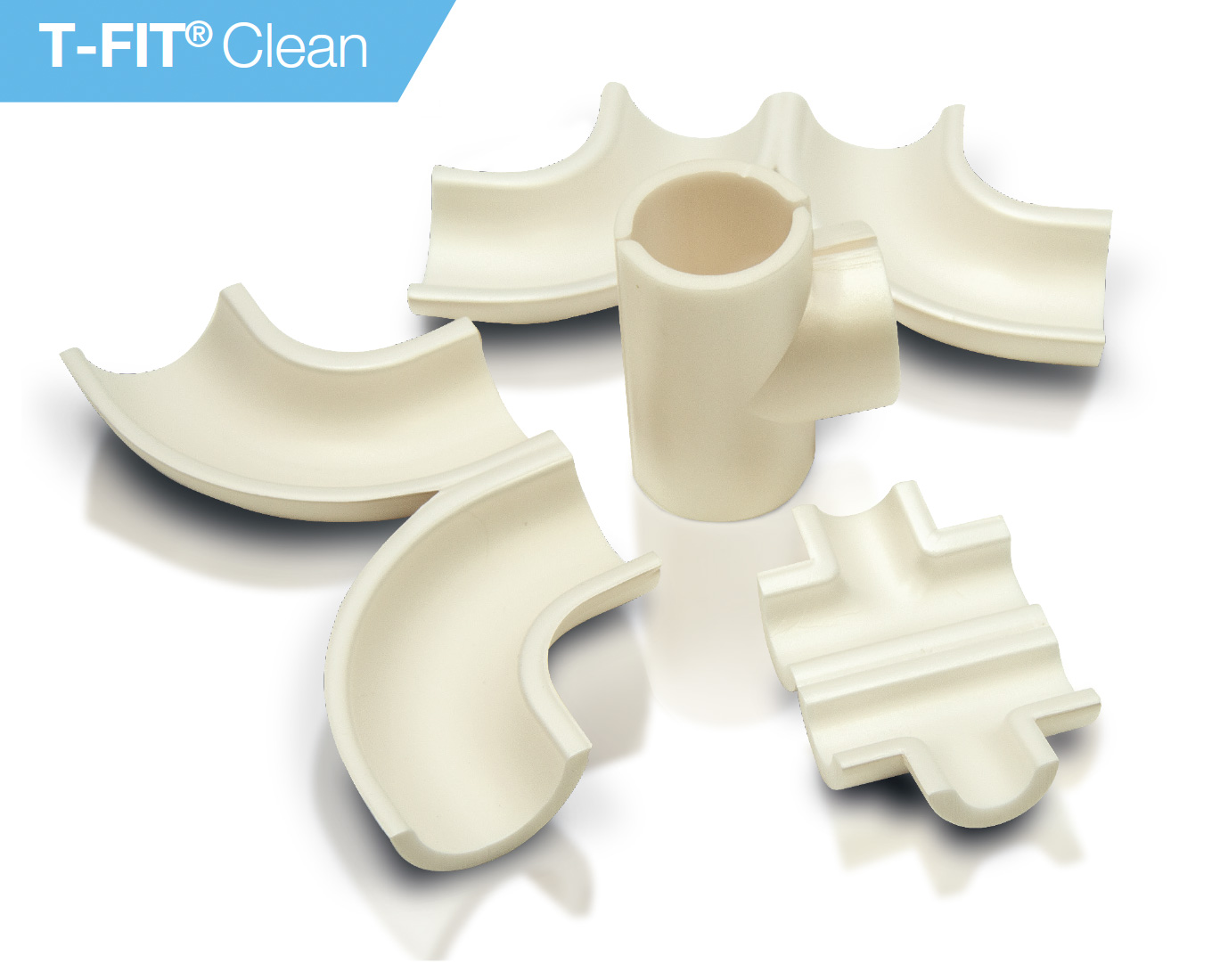 Shenzhen Kangtai also appreciated the ease with which T-FIT Clean can be installed, with a minimum of fuss, tooling, or disruption to any cleanroom operation. Because it is particulate-free, installation can take place during production, without the need for PPE or special containment measures such as tents or hoods. At Shenzhen Kangtai, downtime was minimised, with installation taking less than one month and production continuing uninterrupted for 80% of that time.
Fibre-, dust- and particulate-free
The high-grade PVDF polymer and Zotefoams' unique autoclave, clean-technology process creates a fine, completely closed cell structure that is fibre-, dust- and particulate-free, inherently hydrophobic and which does not promote bacterial growth (ASTM G21-96), allowing for a minimal cleaning regime using standard internationally recognised cleaning products and fluids. The T-FIT solution is used extensively by pharma and biopharm manufacturers to increase long-term cost-effectiveness and eliminate risk within their facilities.
T-FIT Clean's ASTM G21-15 tested performance on zero fungal growth brings long-term protection against the risk of product contamination as the technology also prevents condensation and moisture. For high-temperature environments, T-FIT Clean offers exemplary fire safety credentials. Rated 5/45 (Flame-Spread Index/Smoke Development Index) when independently tested by UL to ASTM E84, the standard test method for assessing the surface burning characteristics of building products, T-FIT Clean delivers the lowest flame, smoke and toxicity rating of any polymer/elastomer insulation.